---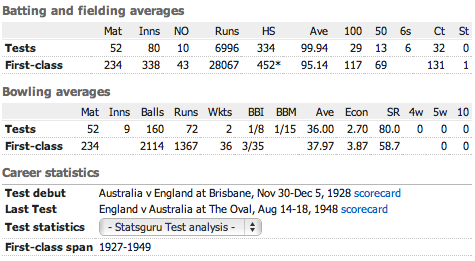 ---
In 1920-1921 he was a scorer for the local team. In 1920 he filled in for his uncles team. He scored 37 not out and 29 not out. In 1922 he left school and worked as a real estate agent in the local area. Gave up play cricket for 2 years to play tennis and then he resumed playing again. He became a regular selection of the Bowral cricket team. Against the future test bowler Bill O' Reily Bradman scored 234. In the final against Moss Vale he scored 320 not out. NSW cricket club began to look for new talent. Bradman was asked if he want to have a practise season to see if he was any good. He was asked to play for St George in the 1926-27 season. On his first game he scored 110. Every day Bradman travel 130km a day to play cricket for St George on Saturday.
---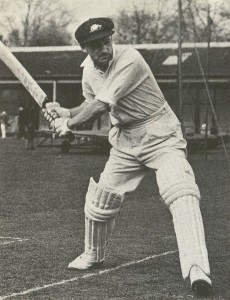 Born on the 27 August 1908 at Cootamundra in New South Wales. He has three sisters and a brother. He moved to a Bowral in NSW.  In his early years of he practised useing a stump as a bat and a grolf ball and hit it against a water tank. Scored his first test centruy at the age of 12.
---
Mum said that if I score a hundred at the cricket match tomorrow I get  a new cricket bat.
And I went out a scored three hundred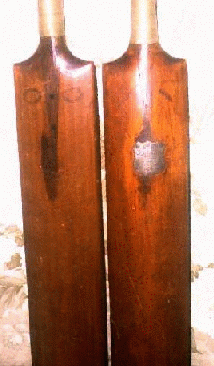 ---